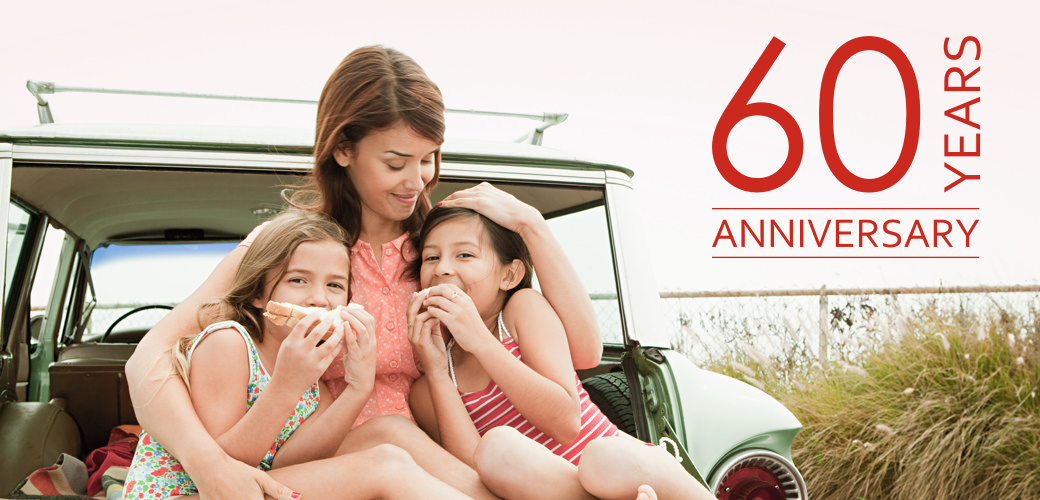 60 Years of Providing Great Coverage
This year we celebrate the 60th Anniversary of 21st Century Insurance - we've come a long way since our humble beginnings in 1958.
Over the last 60 years, 21st Century Insurance, originally established as 20th Century Insurance, has taken pride in providing our customers with the coverage they want while helping them save money on car insurance along the way.
Our Start
In 1958, Louis W. Foster founded 20th Century Insurance as an inter-insurance exchange offering automobile insurance throughout California. Located initially in Los Angeles, California, the company later relocated to Woodland Hills, California.
Foster started 20th Century with a one-room office, a secretary, a modest investment, and was a pioneer. He marketed auto insurance by phone and mail and insured only good drivers in California. He believed selling directly to customers would keep prices low and that philosophy remains a hallmark of the organization today.
Foster was not only successful in business, he was also a passionate believer in giving back to the community, "My personal opinion is that a corporation should be an active participant in community affairs," Foster said. "We have been from day one." Foster's philanthropic involvements included support for the Boys and Girls Clubs of America, the United Way, the Boy Scouts, Union Rescue Mission and many other charitable and benevolent organizations.
Our Dedication
Throughout the years 21st Century Insurance has grown to become a highly recognized company in California, dedicated to bringing customers high quality service and coverage options to help them meet the level of automobile insurance coverage they want.
Today, we proudly serve California, offering customers the same great coverage for less.
Our Mission
As we reflect on our last 60 years, we recognize the single most important person that made this all possible - You.
We want to sincerely thank you and the millions of 21st customers, past and present, that continue to make us who we are.
It's been our mission to provide customers with unusually good service at a great value for the past 60 years - and we are committed to bring that same dedication and care into the next century.
We couldn't have done it without you. Happy 60th!
*National average annual savings developed from information provided by new policyholders from 06/01/19 to 06/01/20 that shows they saved by switching to 21st Century Insurance.